PRIVACY POLICY
This Website is owned by Ruby Hammer LTD (hereafter "Company"), a company registered in England and Wales.
We take user privacy seriously and take reasonable efforts to protect it. We have created this Privacy Policy (hereafter "Policy") in order to share with you our information collection and use practices. AS MORE CLEARLY DEFINED HEREIN, WE WILL NEVER KNOWINGLY SELL OR ASSIGN YOUR PERSONAL INFORMATION WITHOUT YOUR KNOWLEDGE AND/OR APPROVAL. Please read this Policy carefully before sharing any personally identifiable information described below.
By using, registering or placing an order on this website at http://www.rubyhammer.com, you consent to the collection, use and transfer of your information under the terms of this policy. Since this is a growing web site and because Internet technologies are constantly evolving, this Policy is subject to change at any time and any changes will be posted on this page.
This Policy works hand-in-hand with the Terms and Conditions of Use, found elsewhere on the web site.
We are registered with the Information Commissioner's Office (ICO). Our Registration Number is: ZA492981. For more information, visit the ICO website. For the purposes of the Data protection Act 1998, the Data Controller is Ruby Hammer LTD of Unit 2 Orchard Business Park, Woking, Surrey, United Kingdom, GU21 5FH, (customercare@rubyhammer.com).
What personally identifiable information does the Company collect and how is it used?
When you visit, register or order products or services on http://www.rubyhammer.com you may be asked to, or of your own volition, provide information from which you can be identified, including your name, email address, home or business address etc. as well as text you may upload and other technical data such as the IP address of the machine you use. The Company will not collect such information from users while they use the web site unless they voluntarily provide it to us and authorise us to collect such information. Users may provide other information about themselves from which they can be identified.
The Company may use or disclose all such information in order to:
fulfill a sale of a product or service including sharing such information with its partners and suppliers
to provide information about specials, sales or new products or services that we may introduce in the future.

We may also disclose personally identifiable information in the establishment or exercise of legal rights or defences against legal claims, to comply with applicable laws or regulations, to comply with a valid legal process, such as a search warrant, subpoena or court order or to investigate suspected fraud or a violation of our Terms and Conditions of Use. We will never sell user information to any 3rd-party not affiliated with the Company, without your specific and unambiguous consent, except in connection with the sale or merger of the Company or the division responsible for such services provided.
User may 'opt out' by contacting customer service at customercare@rubyhammer.com.
The Company may, from time to time, send or post surveys or requests for your feedback in order to help us make our web site and services better. Any responses we receive from users will be used only to evaluate our web site and services and no personally identifiable information from respondents will be shared with any non-employees of Company, except that information provided in the Feedback/Comments areas.
If you are chosen for a promotion or as a winner in a contest, you give the Company permission to use your name, image and other information about you, for marketing purposes.
To maintain customer service standards and to assist staff training, we may record and monitor incoming calls.
What non-personally identifiable information does the company collect and how is it used?
The Company collects and tracks certain non-personally identifiable information, including, but not limited to, IP numbers and browser type, access times, domain names, usage habits and other information which does not specifically identify any individual.
Does Ruby Hammer LTD have a newsletter?
The Company regularly sends out a Newsletter via email (hereinafter "Newsletter") to all Users (unless they have 'opted-out'). In these Newsletters, we may inform you about new features from Ruby Hammer LTD and about the upcoming week's events or special promotions.
User may choose to unsubscribe from the Newsletter at any time by sending an email to Customer Service at customercare@rubyhammer.com.
Disclosure of your information
The information you provide to us may be accessed by or given to third parties who act for us for the purposes set out in this policy or for other purposes approved by you. Those parties process information, fulfill and deliver orders, process credit card payments and provide support services on our behalf. We may also pass aggregate information on the usage of our website to third parties but this will not include information that can be used to identify you.
Where you have consented when providing us with your details, we may also allow other companies in our group, to contact you occasionally about products and services which may be of interest to you. They may contact you by e-mail. If you change your mind about being contacted by these companies in the future, please let us know at customercare@rubyhammer.com.
You agree that we may disclose your identity and contact details to (1) any third party who claims to us that any material posted or uploaded by you to our site constitutes a violation of their intellectual property rights or their rights of privacy, and (2) to other companies and organisations for the purposes of fraud protection and credit risk reduction.
Finally, if our business enters into a joint venture with or is sold to or merged with another business entity, your information may be disclosed to our new business partners or owners.
Unfortunately, the transmission of information via the internet is not completely secure. Although we will do our best to protect your personal data, we cannot guarantee the security of your data transmitted to our site; any transmission is at your own risk.
Unless required to do so by law, we will not otherwise share, sell or distribute any of the information you provide to us without your consent.
Does the Company use cookies?
Cookies are small text files that a website can write to your computer. They are widely used in order to make websites work, or work more efficiently, as well as to provide information to the owners of the site. We use cookies to identify you and allow you to log in once to our web site and search or post without having to log in again and again. Cookies are also used by our affiliates or links to identify you as a User of http://www.rubyhammer.com.
The following is a summary of the types of cookies that are being used on this site, along with information on how you can block them.
Cookie Type

Cookie File Names

Purpose

Active on this site

More Information

Essential Site Cookies

Various

Site cookies are essential to the operation of this website. They are usually set when you first visit the site and deleted when you close your browser. If blocked, this site will not operate correctly

No

n/a

CMS (Content Management System)

Various

Cookies are set by our CMS/Blog system when you first visit this site. These cookies are not used by Ruby Hammer LTD. These cookies are usually deleted when a user closes their browser

Yes

n/a

Google Analytics

_utma
_utmb
_utmc
_utmz

These cookies are used to collect information about how visitors use our site. The information is used to compile reports that let us improve the site. The information is collected in any anonymous form, including the number of visits to this site, how you arrived at the site, and which pages you visited.

Yes

You can opt-out of these cookies by following this link: http://tools.google.com/dlpage/gaoptout

Adverts

various

Our advertisers may use cookies to serve you with adverts based on your previous search and web usage. These cookies are not used directly by Ruby Hammer LTD.

Yes

You can visit http://www.youronlinechoices.com/uk/your-ad-choices for more information on how the information is used, and how you can block them.

Site Cookie Acceptance

cookietab-last-shown-time
cookietab-consent

These cookies are used to record if a user has accepted the use of cookies on this website

Yes

n/a
Most web browsers allow some control of most cookies through the browser settings. To find out more about cookies, including how to see what cookies have been set and how to manage and delete them, visit www.allaboutcookies.org.
The Company does not use Cookies to store information such as credit card numbers, telephone numbers, or other information you provide.
This Privacy Policy only covers the use of Cookies by Ruby Hammer LTD. It does not cover the use of Cookies by any other 3rd-party or advertisers.
Is my information private with company merchants and advertisers?
The Company web site may contain links to various 3rd-party web sites and the external web sites of our advertisers and/or 3rd-party partners. Each of these web sites may have a privacy policy that differs from that of the Company. This Policy does not cover the privacy policies of other web sites. We urge you to check the privacy policies of each web site that you may visit or interact with.
The only Voluntary Information that may be shared between Company and one of our partner web sites is that which pertains to information used in the furtherance of tracking an order and providing you with correct information regarding same.
Order information, including order numbers and amounts, may be available to the Company, affiliate merchants and 3rd-party affiliate program management companies, for accurate tracking purposes. The Company will not release this information to other parties unless you request it.
The Company provides banner and other advertising on its web site, from Google and other third parties, that may place and read cookies on your browser, or use web beacons to collect information in the course of advertisements being served. If you are concerned about your privacy regarding these advertisements, please refer to Google's (or other third party) privacy policies.
What about data security?
We employ security measures to protect, so far as reasonably possible, your information from access by unauthorised persons and against unlawful processing, accidental loss, destruction and damage. We will retain your information for a reasonable period or as long as the law requires or permits.
The Company requires that our advertisers and partners ensure the security of the data that users provide to them, however, in the event of a breach of their security measures, you agree that the Company will not be liable for any losses or damages.
The Company limits access to personal information about users to employees, for whom we reasonably believe it is necessary, in order to provide products or services.
May I see the information the Company collects about me?
You are entitled to see the personal information held about you and you may ask us to make any necessary changes to ensure that it is accurate and kept up to date. If you wish to do this, please contact us at customercare@rubyhammer.com. We do not raise any charge in providing you with details of the information we hold about you, but we may raise a charge where such requests are manifestly unfounded or excessive, in particular because of their repetitive character, we may either charge a reasonable fee taking into account the administrative costs of providing the information or communication or taking the action requested or refuse to act on the request.
Can I Opt-out?
The Company gives users the option to remove personally identifiable information from our list of active users.
You may also choose to opt-out of certain communications from the Company, such as our Newsletter.
If you want to unsubscribe or opt-out of communications from us, send an email to Customer Service at customercare@rubyhammer.com. We will respond within 48 hours.
The Company is not responsible for removing personally identifiable information from the lists of any 3rd-party partner or advertiser who has previously been provided your information in accordance with this Policy.
Where is the web site located?
The Company web site is maintained in the United Kingdom. If you are located outside of the U.K., by using the web site, you authorise the import of you information and its use, as specified in this Policy.
What is the minimum age to use this website?
Use of http://www.rubyhammer.com and products/services are intended for persons who are eighteen (18) years or older or business entities.
If proof comes to the attention of the Company that an individual user is under the age of eighteen (18) years, and is accessing our services and/or products without the consent, approval or authorisation of their parents or legal guardian or other person with legally recognised parental authority, the Company will immediately terminate such account.
Will there be changes to this Privacy Policy?
The Company reserves the right to amend this Policy at any time, in the event that this becomes necessary after initial release, or in the event that it becomes necessary with respect to additional, deleted, modified or amended services provided by Company.
The Company will not personally notify you of any amendments to this Policy. Users are urged to check this Policy frequently in order to determine whether any changes have been made. Users understand and agree that continued use of the Company web site assumes that they have read and accepted this Policy, as it may be amended from time to time.
Where can I access this policy?
This Policy is accessible from the Home Page of the Company web site, under the link "Privacy Policy".
Spy ware
The Company never uses or installs spy ware on user computers, nor do we use spy ware to retrieve information from user computers.
California Privacy Rights
IF YOU ARE A USER IN CALIFORNIA, USA: The State of California, USA, has passed legislation requiring certain specific disclosures be made available to California residents who use the Internet and provide information that may be used for marketing purposes. That legislation requires any business that discloses a customer's personal information (as defined by the "Act") to any 3rd-party, for direct marketing purposes, to provide the customer a method for obtaining the names, addresses and certain other specified details of anyone who might have received that personal information. If you are a California resident you may request this information from Company by writing to: 
Ruby Hammer LTD,
Unit 2 Orchard Business Park,, 
Forsyth Road,,
Woking,
Surrey,
United Kingdom,
GU21 5FH,
Attn: California, USA Privacy Rights.

or by sending an e-mail, with "California, USA Privacy Rights" in the subject line, to customercare@rubyhammer.com. Ruby Hammer LTD is not obligated to respond to more than one such request from User per calendar year.
Section Titles
The section titles used in this Policy are purely for convenience and carry with them no legal or contractual effect.
Contact
All comments, queries and requests relating to our use of your information are welcomed and should be addressed to customercare@rubyhammer.com.
What is the effective date of this privacy policy?
This Privacy Policy was last updated, and became effective, on 26/01/2019.
1970's
Ruby's passion for colour started at a young age. Born in Jos, Nigeria to Bangladeshi parents, she moved to London in at the age of twelve, where she discovered the world of beauty – covering her bedroom wall with torn out iconic looks from her favourite makeup artists instead of pop stars.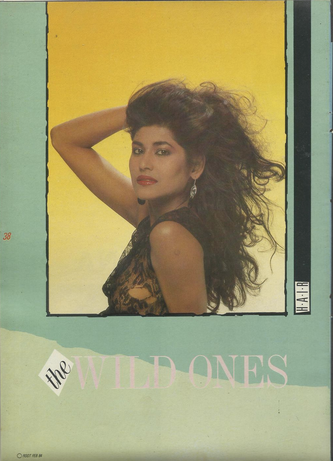 1980's
Before obtaining her BA (Hons), her career began on the shop
floor in Harrods, where the store discount was used to buy makeup and international fashion magazines. A chance encounter led to being invited to work as assistant to a leading makeup artist, gaining experience working on the top fashion magazines of the time and building key contacts. A few short years later, Ruby was a leading makeup artist in her own right – creating her own iconic looks for editorial and red carpets, and breaking boundaries as one of the first makeup artists of colour to feature regularly on British TV.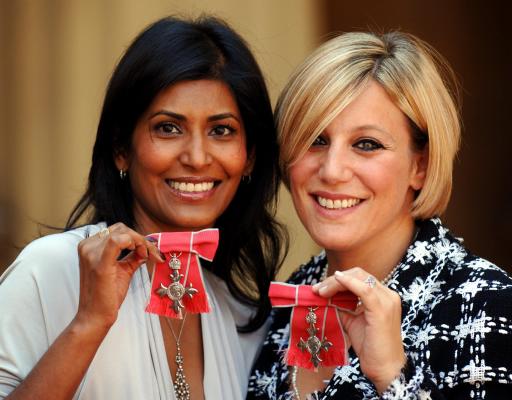 1990's
Beyond her talent for makeup, Ruby's sound business brain gave the ability to recognise a gap in the market. In partnership with ex-husband, George Hammer, her knack for spotting a winning beauty formula led her to introduce some of the world's most recognisable global beauty brands to the UK - Aveda, Tweezerman, Mr Mascara and L'Occitane to name a few. From there, Ruby went on to launch makeup brand Ruby & Millie with friend and partner Millie Kendall OBE in Boots stores nationwide. It was the first makeup line to embrace diversity and cater for a range of skin-tones at an affordable price point in cool, cutting-edge packaging. The rest is history - the collection was an international success, winning awards and celebrity fans across the globe and In 2007 Ruby received an MBE from Her Majesty Queen Elizabeth II for services to the cosmetics industry.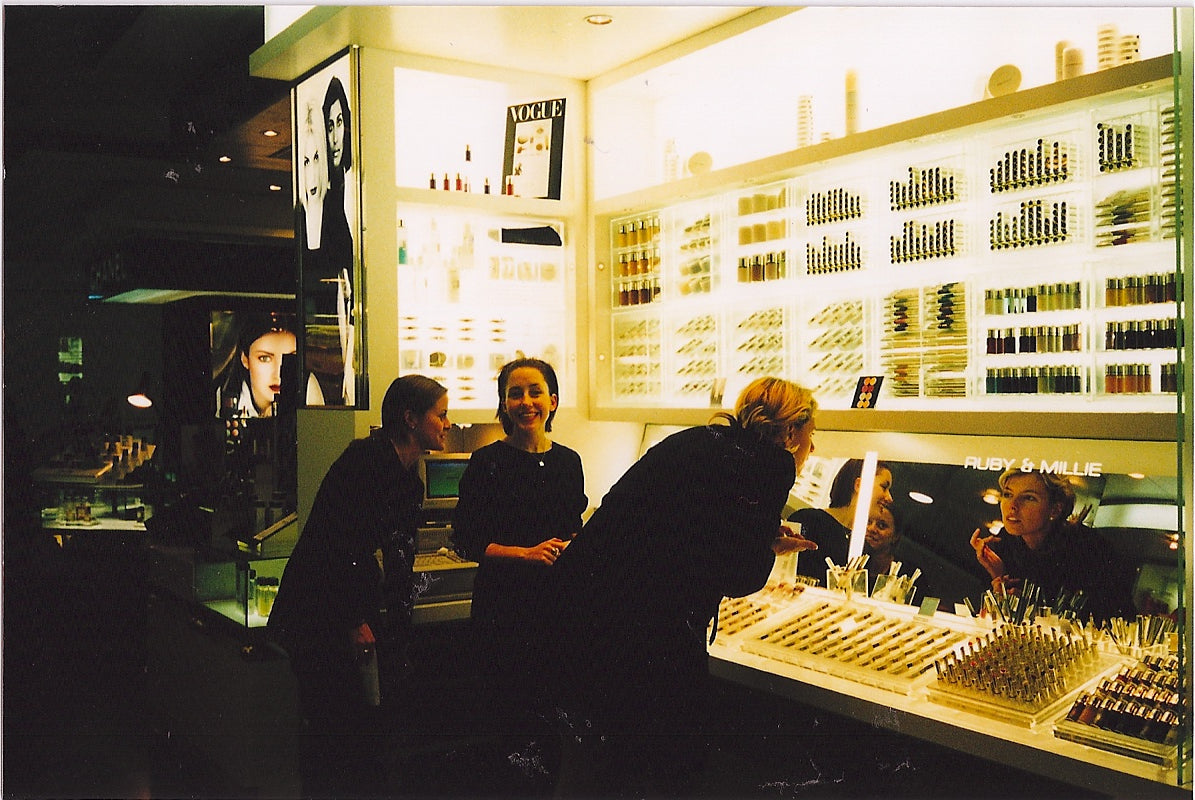 2000's
Ahead of the curve Ruby & Millie continued to break new ground in a saturated market, bringing futuristic, playful and professional products to the masses whilst winning coveted industry awards.
In 2000 Ruby and Millie partnered with Tamara Sturtz to launch Face Up 'The Essential Make-Up Handbook' taking a unique approach to beauty. Rather than a strict guide, Face Up addresses the 'why' of make-up before the 'how'.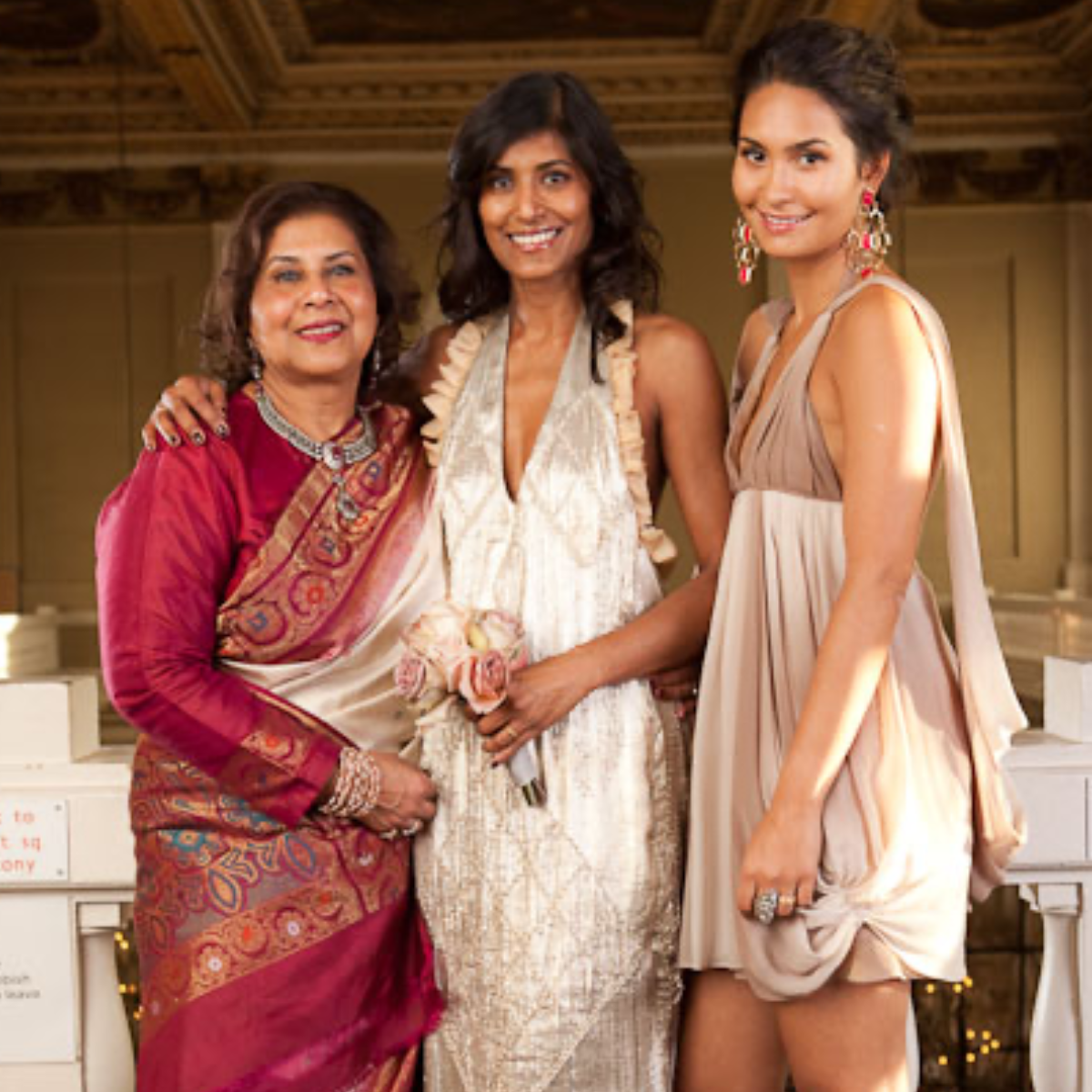 2010's
A decade which brought joy and pain. Marrying her best friend, her rock, her Amo... life in the 2010s started with happiness and love. This was quickly whisked away with the passing of her beloved Mum in 2021. Kickstarting a period of grieving which brought with it the menopause.
Battling through, it gave the time to weigh up life, questioning existence and learning to focus on what was and wasn't important. It became a time to focus on family. Ruby watched her daughter flourish in both her career and her personal life and prioritised her time and energy in a way she hadn't before.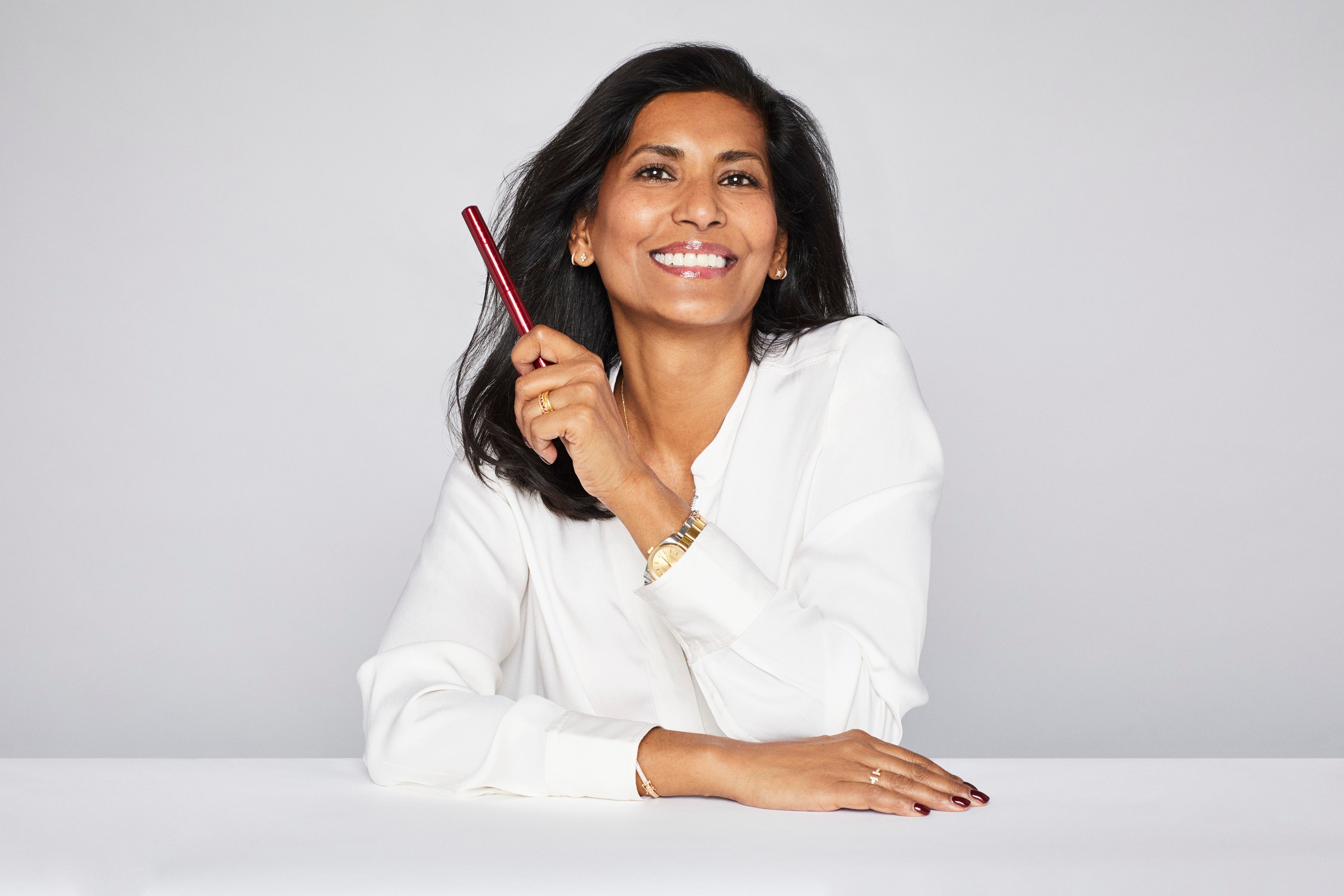 TODAY
Never one to rest on her laurels, Ruby's most recent success is her signature capsule collection of beauty essentials, Ruby Hammer Beauty. Created to give everyone the high-performance quality cosmetics and tools that make every look accessible, the award-winning range includes the innovative, interchangeable, and hygienic magnetic brushes, precision eyeliners and the new first-to-market hybrid lip serum balms that harness the power of potent skincare ingredients combined with wearable yet impactful shades.
This considered, vegan, sustainable and performance-driven range is fast becoming a cult product in its own right and is spotted in every MUA and editor's essential kit along with prestigious retailers around the world both in store and online.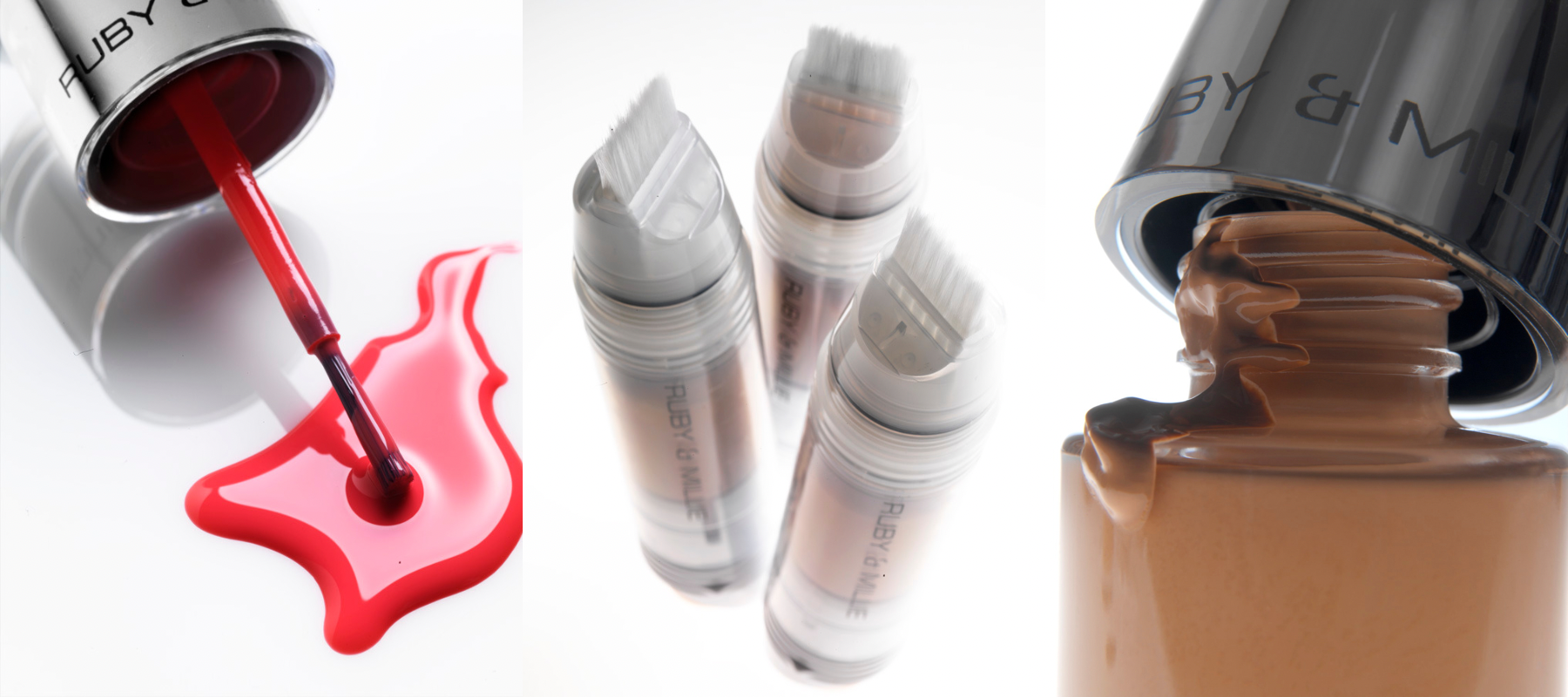 The first inclusive british makeup artist brand
Ruby & millie was the combination of a global makeup artist and a beauty pr. A playful, sexy brand that could be worn by everyone. It rapidly became the hottest beauty launch in the industry for decades.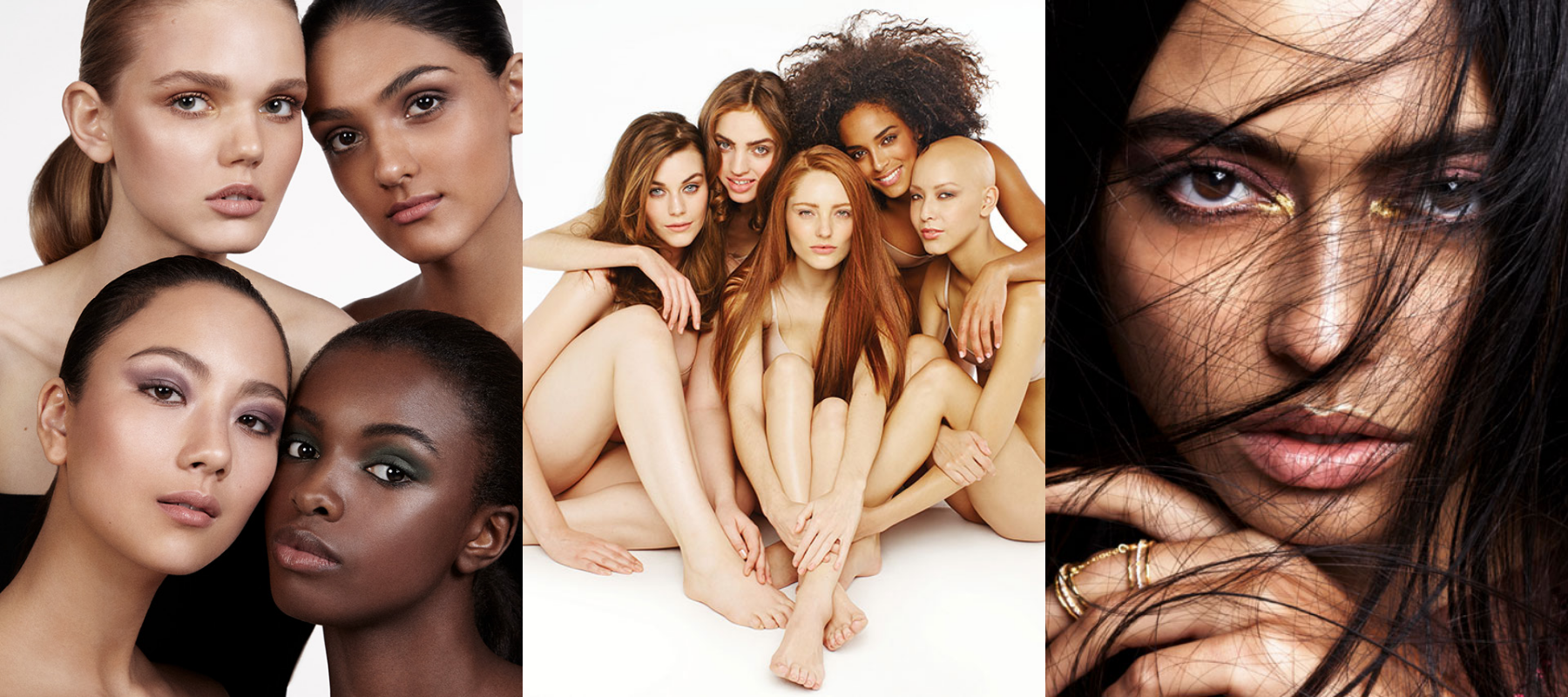 GLOBAL MAKEUP ARTIST
Her work has graced the pages of magazines worldwide. Including Vogue, Elle and Marie Claire. She has shot with supermodels from Naomi Campbell to Kate Moss. She has been commissioned by photographers from Patrick Demarchelier to David Bailey.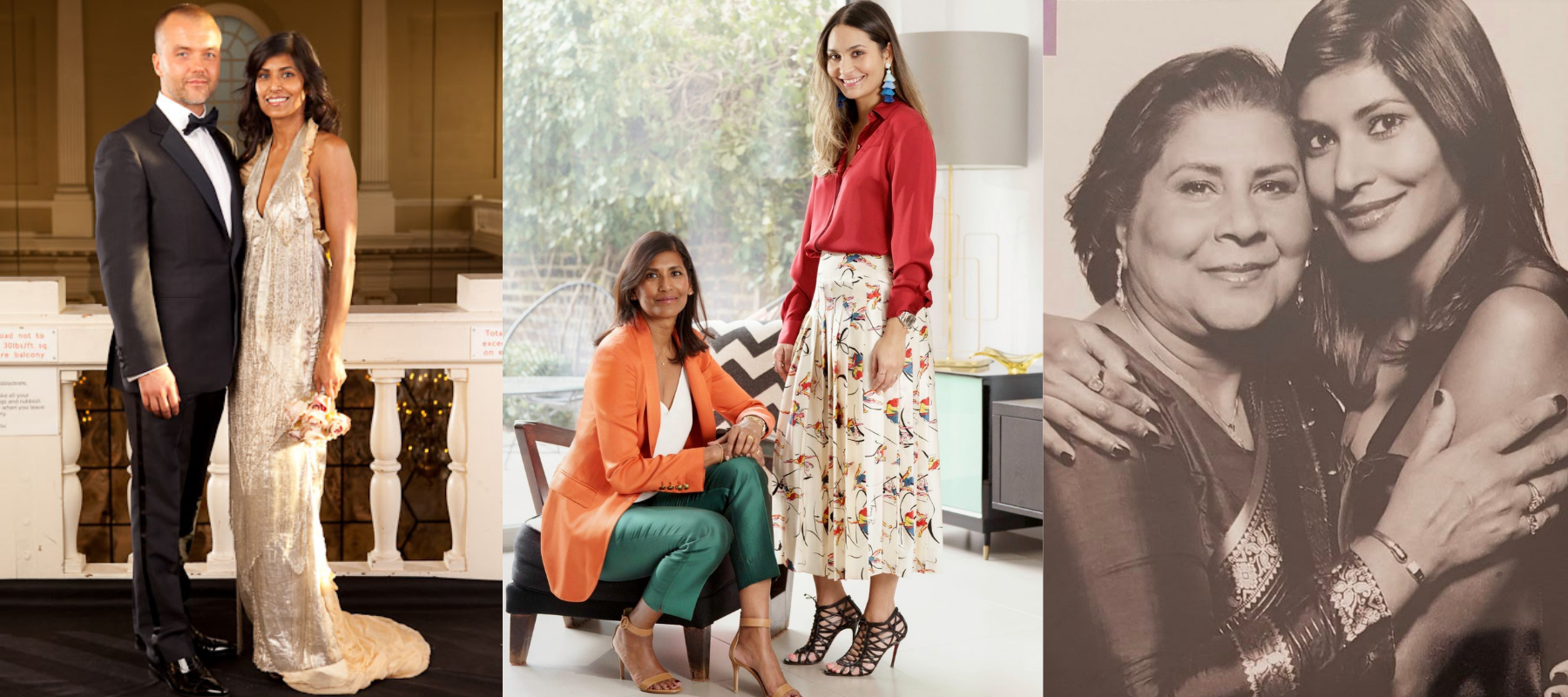 ruby, ruby, ruby. ruby...
Wife, mother, nani. ruby tries to meditate daily to relax and de-stress, loves to travel and talks openly about her experiences of grief and the menopause. life is a blessing, be grateful for all that it offers.
Share what your customers are saying about your products, customer service or shipping rates.
Share what your customers are saying about your products, customer service or shipping rates.
Share what your customers are saying about your products, customer service or shipping rates.