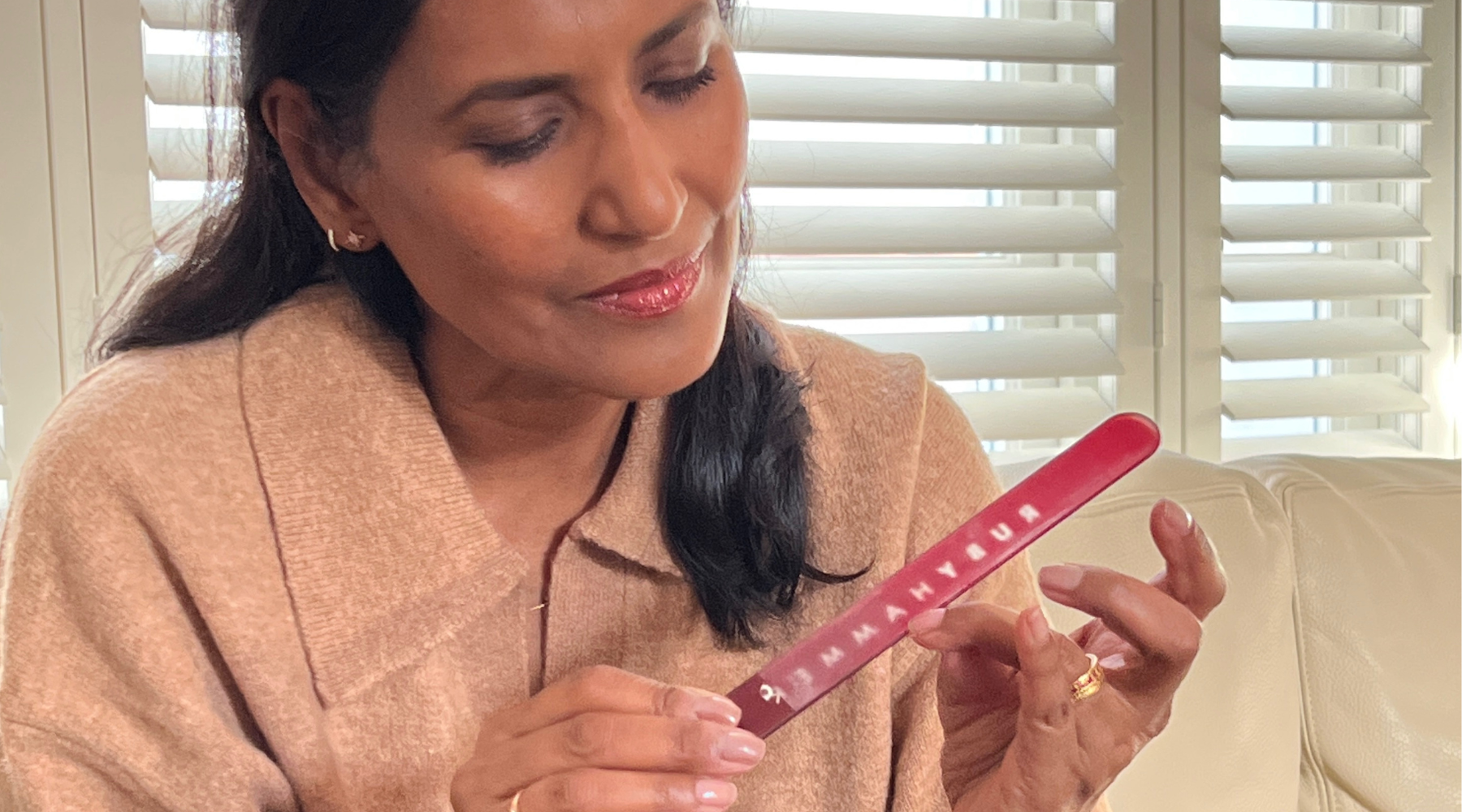 NAIL IT
There is something about a beautiful manicure that just looks elegant and well groomed. I've been known to treat models on set to a quick mani whilst talking through their skincare and makeup routines on set.
Master the at home manicure with these simple steps:
Clean your nails
Preparation is key. Ensure all old nail varnish is removed and the hands are squeaky clean. 
Cut and file
Depending on length cut your nails before filing them into shape. Since the nineties I have used a glass file, they offer gentle abrasion which helps to prevent your nails from tearing, whilst also being strong enough to use on both natural and artificial nails.  ...Not forgetting the added bonuses of being hygienic and sustainable (with over 10,000 hours of filing time).
"Millie Kendall and I launched the first glass files in the UK as Ruby & Millie... and we still regularly receive messages to say they are still going strong over twenty years later."
Buff and polish
Buff and brighten your nails using the glass pushy from my Nail Kit, pushing back the cuticles as you go.
Colour and care
Apply a base coat, colour and top coat. Remember thin layers give a longer lasting finish. Finally, apply cuticle oil and hand cream.
Makeup
Enhance your features with subtle definition. Whether you prefer a natural look or have just sixty seconds to get ready. Brush up your brows, tightline your eyeliner and add a slick of nourishing l...
Read more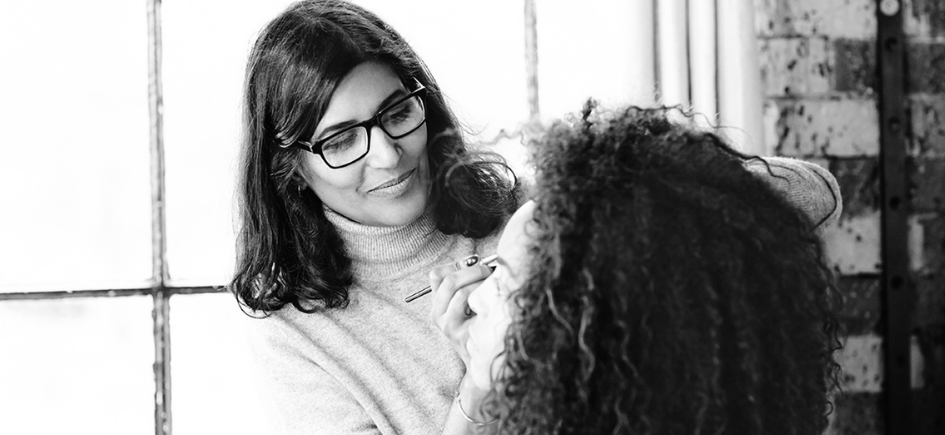 Makeup
I've always been short-sighted, wearing glasses or contact lenses since my teens. Whilst they may make a fashion statement in their own right, it is easy for your makeup to get lost beneath them. H...
Read more