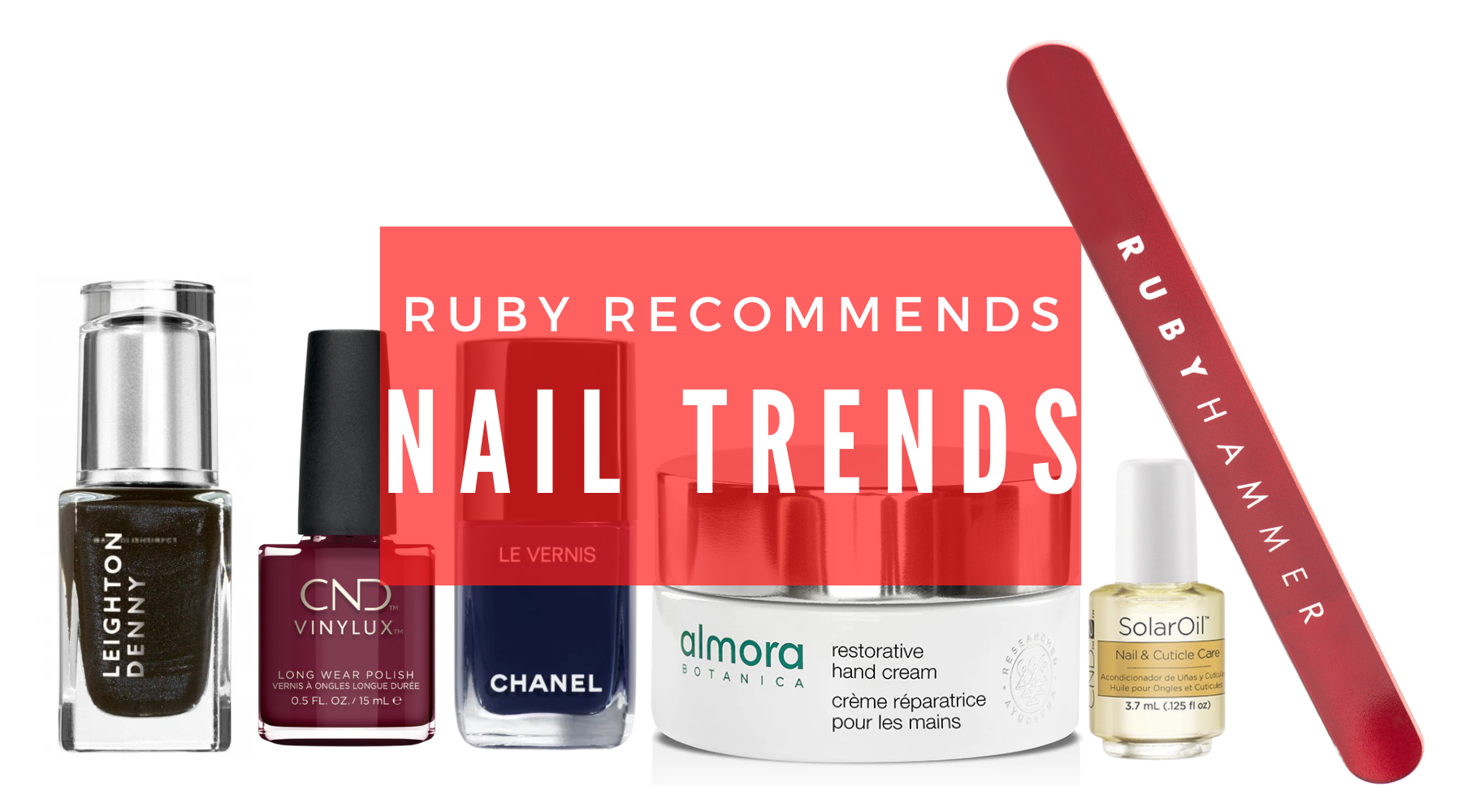 RUBY RECOMMENDS | NAIL COLOURS AND CARE FOR A/W '23
As the leaves turn golden and the temperatures drop, it's time to revamp your nail game for autumn-winter. With colder weather comes the need for extra care and attention to maintain the health of your nails. 
NAIL CARE FOR THE COLDER MONTHS
HYDRATION is Key. Cold weather can lead to dry and brittle nails. To keep your nails in their best condition, apply a nourishing cuticle oil regularly. Massaging this into your cuticles not only promotes healthy nail growth but also keeps your nails hydrated. I love Solar Oil, keeping a mini bottle in my handbag for use throughout the day,
MOISTURISE, MOISTURISE, MOISTURISE Just like your skin, your nails can suffer from the harsh, dry air of autumn and winter. Use a good quality hand cream to keep your hands and nails soft and well-hydrated. Apply multiple times a day, especially after washing your hands.
MAINTENANCE should include regular trimming and shaping. My NAIL KIT or LARGE GLASS FILE not only shape and files your nails, they help to prevent the nail edge from splitting due to less friction.
NAIL IT, THE HOTTEST COLOURS THIS SEASON
DEEP BERRY Rich berry shades are a timeless choice for the autumn-winter season. Bold and elegant, they make a statement without being too flashy. Opt for shades like maroon, burgundy, and plum to add a touch of luxury to your nails.
MOODY GREY Dark, moody grey shades are all the rage this season. These versatile shades can be both edgy and sophisticated. Whether it's a sleek charcoal grey or a deeper, almost black shade, this colour adds a touch of mystery to your nails.
INKY BLUE Cobalt, midnight, navy, dark hued blues are the perfect choice when you want to make a statement with dark toned nails. Great for shorter manicures a dark-blue shade looks elegant when teamed with gold jewellery.
NUDES For those who prefer a more understated look, nude neutrals are always in style. They complement any outfit and are perfect for everyday wear. Choose from a range of nude shades to find the one that best matches your skin tone.
Whatever shade you choose, your nails can be your best accessory. Embrace the Autumn-Winter season with beautiful, well cared for nails that reflect your unique style.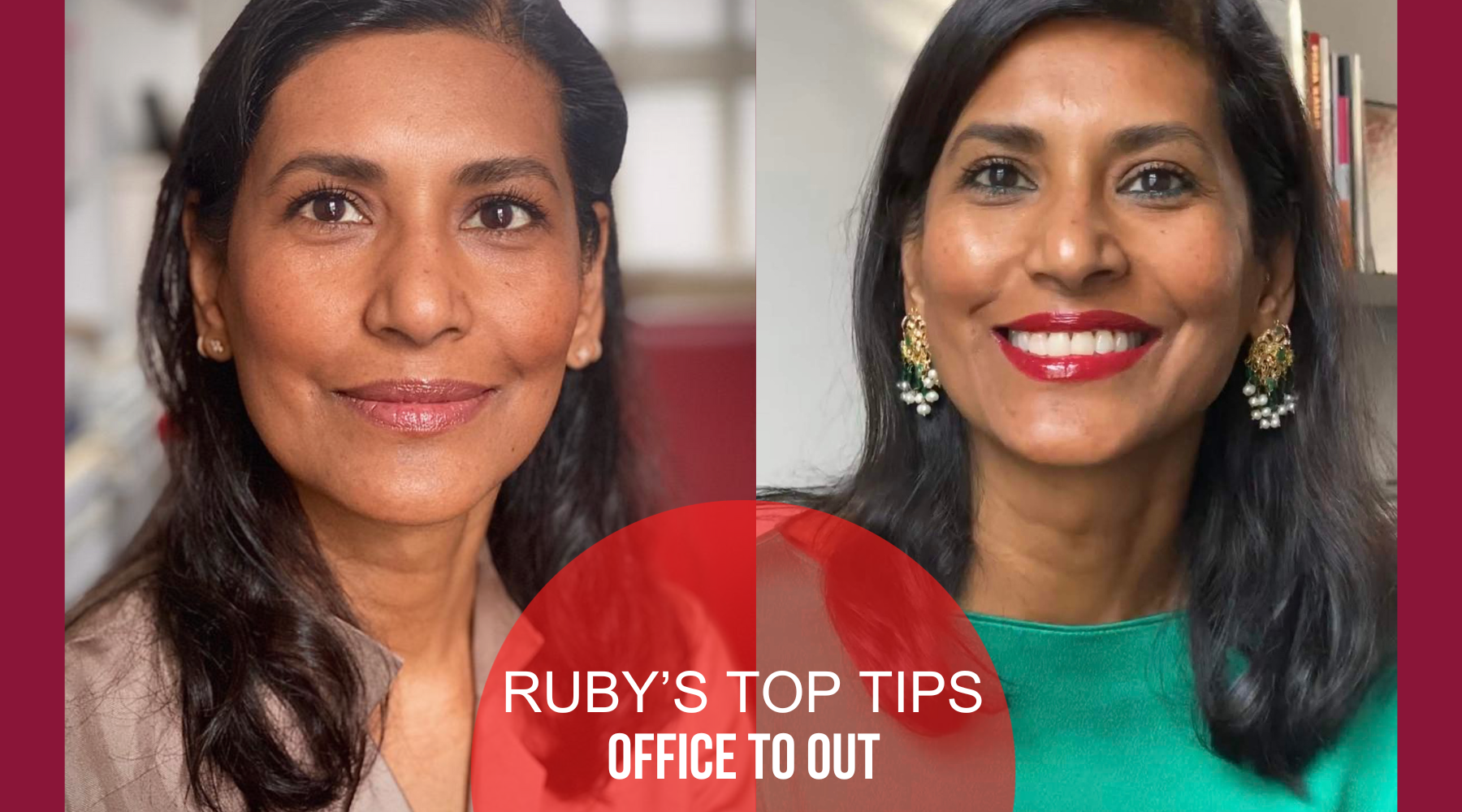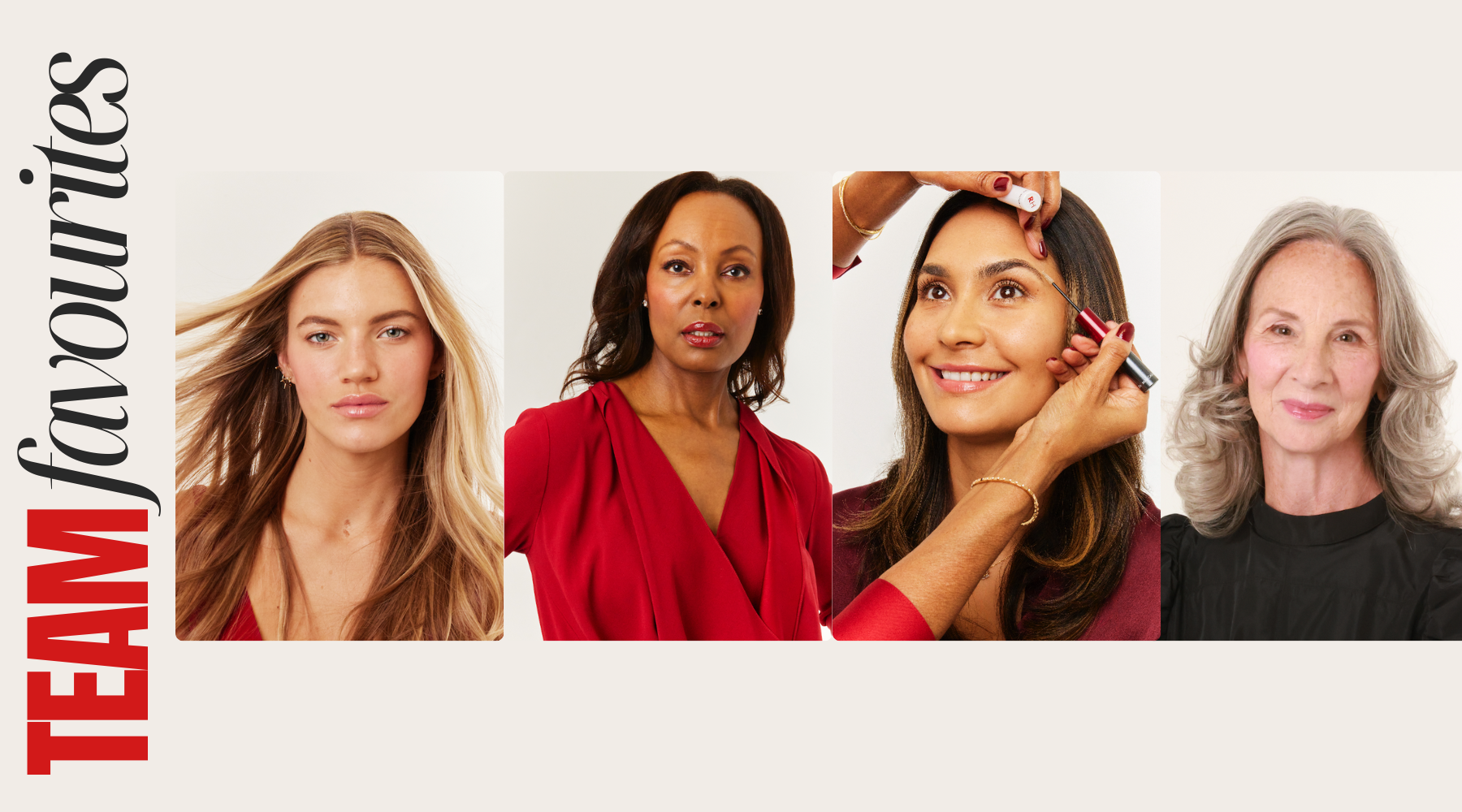 Each and every product we make is proudly made and tested by everyone in Ruby's inner circle. From wearing the Precision Liquid Eyeliner to festivals, tackling a full face of makeup with only the M...
Read more