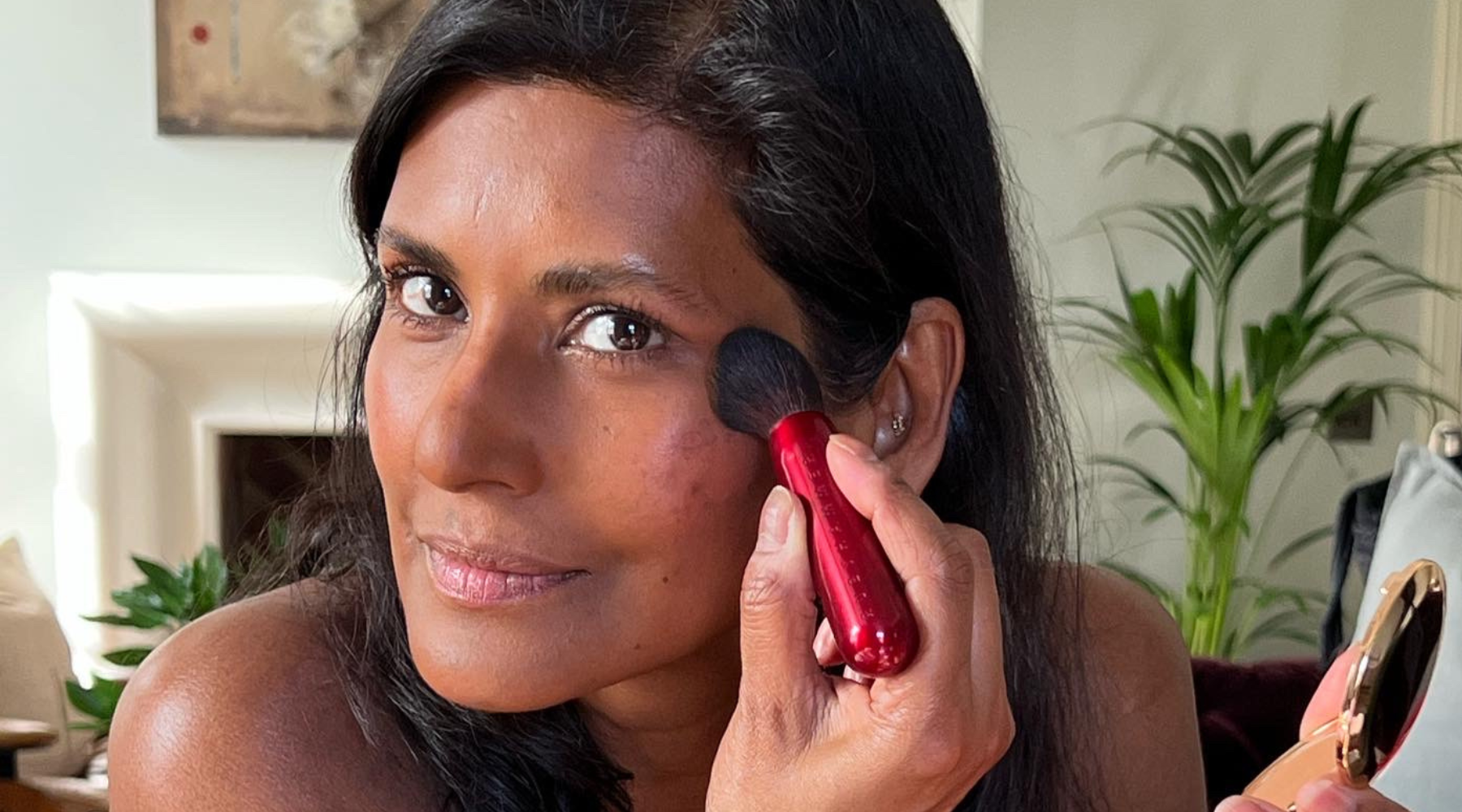 THE FACE BRUSH
I'm always on the look out for ways to cut down what I carry in my kit and in my own makeup bag... My FACE BRUSH is a multi-tasking, four in one brush which fits perfectly in the palm of your hand.
Designed for blush, bronze, highlight and powder the super-soft fibres gently taper to give you ultimate control for a whisper of highlight, a pop of cheek colour or a veil of translucent powder. 
HIGHLIGHT
It is easy to get carried away when highlighting, taking you from a light reflecting sheen to a shiny finish reminiscent of leaving the gym. For precise placement tilt your FACE BRUSH and use the tapered tip to apply and blend to the cheekbones and bridge of the nose. The super soft fibres allow you to softly blend for a gentle but buildable sheen. 
TRANSLUCENT POWDER
Sweep the brush using the lightest touch through your translucent powder, dusting off any excess before applying. Gently buff on to the skin with a weightless touch. 
BLUSH 
Using a heavier hand than for highlighter and translucent powder use the lightly tapered tip to blend in your blush. The spot that  your brush first touches your face, is always the area that most colour is deposited, aim for the apple / cheekbones and then blend, blend, blend. Building up to your desired flush.  
BRONZE
The dense fibres allow you to pick up the perfect amount of bronzer for a sunkissed glow. Sweep across the areas of the face that the sun would naturally hit, the top of the cheekbones, temples, chin, jawline and bridge of the nose. 
Perfect for liquid, cream and powder formulas the densely packed brush head allows you to precisely place product and buff and blend for a flawless finish.
Each FACE BRUSH comes with a compostable brush sleeve to protect the shape and bristles and a luxe pouch to keep your brush clean.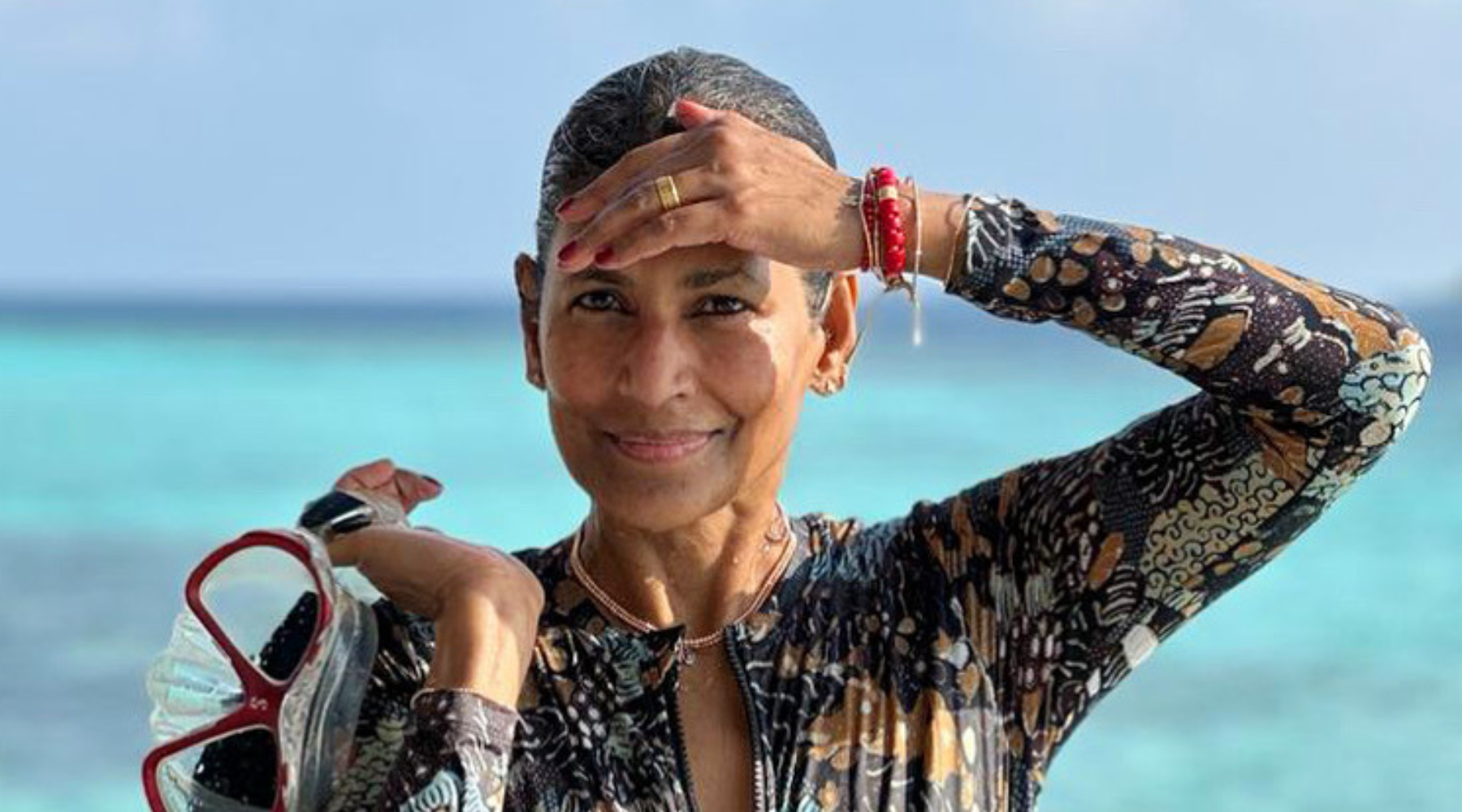 Bodycare
For over two thousand years February has been declared the month of love.  When we think of love, we often think of partners, family and friends …but there is one person in your life who deserves ...
Read more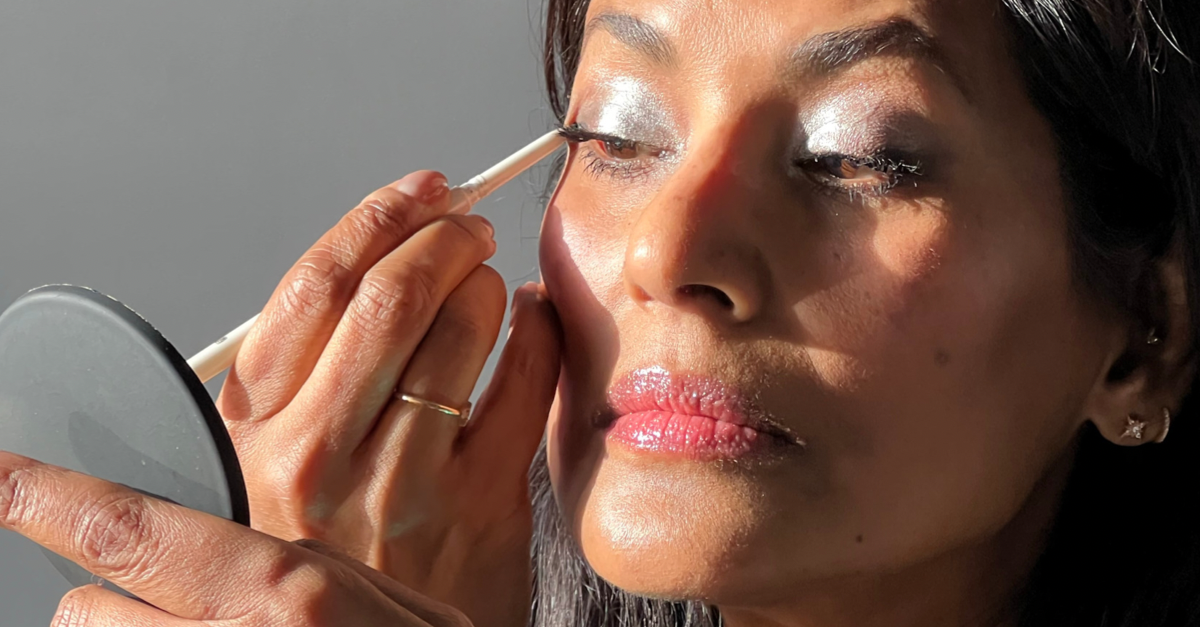 Makeup
Liquid, gel, powder or pencil... there are so many eyeliner formulations how do you know which one is for you? The starting point is to work out what the end look you have in mind is. Do you want a...
Read more