Brush up your knowledge
Whether you are a makeup artist, a beauty lover or new to beauty there are lots of questions that you should think about before buying brushes:
♥️ What do I want to use the brush for? Is it for creams, liquids or powders?
Working with my manufacturer I wanted to ensure my brush was suitable for all three textures, but not every brush is suitable for all.
Synthetic brushes have no cuticle so don't absorb product which makes them a great choice for cream and liquid products.
Natural brushes tend to give more when pressure is applied which historically made them the better choice for powders as they blend and smooth beautifully. There has however been incredible improvements in synthetic fibres in recent years and they are so much easier to clean and maintain - Particularly critical right now.
♥️ What look do you want to achieve?
Elaborate, graphic, dramatic? I have a huge variety of brushes in my kit from fine liners to angled to huge body brushes. For every day I tend to stick to only a few styles - When designing my brush set I looked at what brushes I use most, both personally and in my kit. I then looked at what brushes are the most versatile. You can refine, define and blend the three key areas of the face – Brows, Eyes and Lips (excluding skin). You will still need a face brush for blush and a foundation brush or sponge but it cuts down the need for numerous other brushes.
♥️ Do you need lots of different brushes?
As an artist yes, but normal people no… it can all be achieved with few brushes.
* An angled brush can be used to fill in brows, line the eyes or lips or to create a sharp graphic line.
* A small smudging brush can be used to blend out eyeliner, apply lip colour or soften smoky eyes.
* A pointed blending brush can be used to apply eyeshadow, blur lip colour or apply and blend concealer.
* A fine liner for extra precise work, graphic lines or strategic product placement
* A square brush for applying colour and lining lips, applying shadow along the lashline
* A spoolie for keeping brushing up brows and keeping lashes clump free
♥️ Should we have short or long handled brushes?
As a professional it is great to have a long handled brush so that you are not almost sat in your models lap, but for everyday use shorter is easier to control.
Look after your body and mind during times of self isolation - boost your immune system and your mood through self pampering.
Read more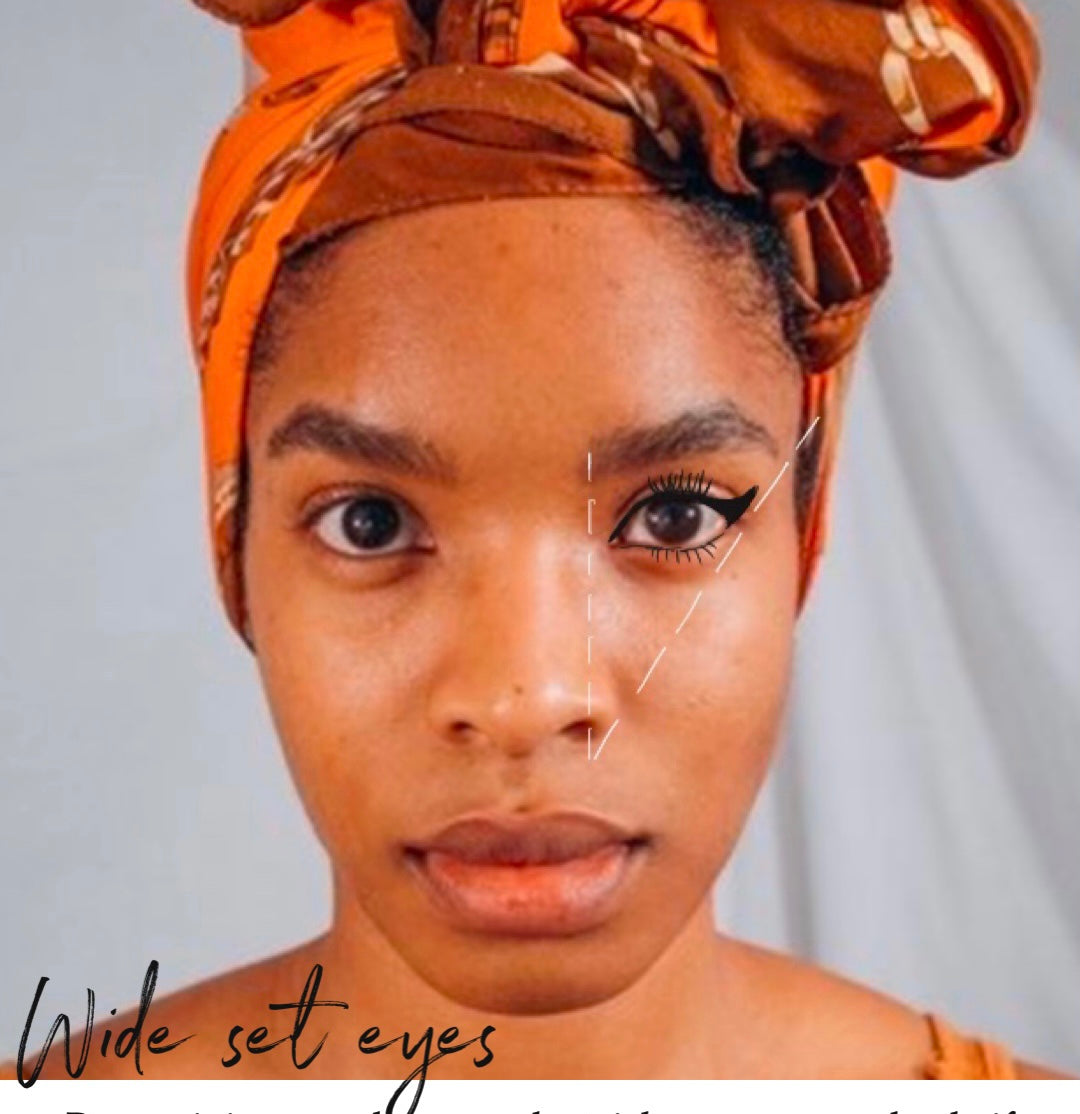 Makeup
Determining eye shape can be tricky, as a general rule if the gap between your eyes is larger than one eyes width you have wide set eyes. When coupled with large eyes you have a wonderful canvas f...
Read more