DON'T JUST SURVIVE THIS FESTIVE SEASON
Don't just survive this festive season…
As a makeup artist I can add lashes and shimmer for seasonal celebrations, but you need to have the energy to enjoy the party! With the change in weather and burning the candle at both ends you need to look after yourself from the inside out to avoid festive fatigue.
For the best results start prepping your body from November onwards so that you are 100% ready for the party season.
IMMUNE BOOST
If you are not a coffee person I love House Press Juices especially ginger mixed with WelleCo Elixir Super Greens. Ginger is widely used in alternative medicines particularly during cold and flu season as it boosts your immune system. Made with just three ingredients – ginger, lemon and green apple it's refreshing as well as uplifting. The Super
Elixir is a daily supplement that includes over forty naturally derived ingredients including wholefoods, herbal extracts, vitamins, minerals and probiotics to support gut health, immune support, enhance energy and support the appearance of healthy skin, stronger hair and nails.
Vitamin C is not only great for the immune system (It encourages the production of white blood cells) but the latest research shows that it has incredible benefits for your skin to! Altrient C Vitamin C uses liposomal encapsulation technology to ensure you maximise the absorption and reap more of the rewards whether for good health or great skin.
GUT HEALTH
Don't let your digestive system get you down this festive season, combat indigestion and bloating before it starts. I take Symprove every day, first thing in the morning, to help maintain the good bacteria in my gut. It is a 70ml shot of 'good bacteria' that helps regulate the ecosystem in your microbiome – these bacteria help to break down food and toxins, make vitamins and interact with your immune system.
 *Microbiome | An ecosystem made up of trillions of organisms such as bacteria, yeasts, fungi and viruses that live in your digestive tract.
CIRCADIAN RHYTHM
Whilst they recommend a three-month trial I started noticing improvements in my energy and general wellbeing within the first month of taking Lumity. There are two supplements designed to be taken one in the morning and one in the evening to align with your bodies different modes. The day capsules include multivitamins and minerals whilst the night capsules have a combination of amino acids to support your body through the night.
QUICK FIXES
If you enjoy a coffee in the morning a shot of Ancient + Brave True MCT oil in your java will help to smooth the effects of the caffeine keeping you alert and energetic for longer. The oil consists of two medium chain fats C8 and C10 which have strong antibacterial and antifungal properties which may boost the immune system.
When you can't avoid heading straight into the festivities without time to prep your body Urban Retreat  in Knightsbridge offers a menu of IV cocktails designed to keep you going whether you are after a 15 minute energy boost with Methylcobalamin B12 or a 45 minute supercharge with its super elixir of vitamins and minerals which will restore your get up and go.
Knowing you are about to have a heavy night start the party with a glass of water to quench your thirst and then alternate every alcoholic drink with water. Staying hydrated will help to flush out toxins and prevent the symptoms of a hangover. 
Depending on how hectic your schedule is likely to be if you plan short and long term boosts ahead you will get the best out of yourself this coming season.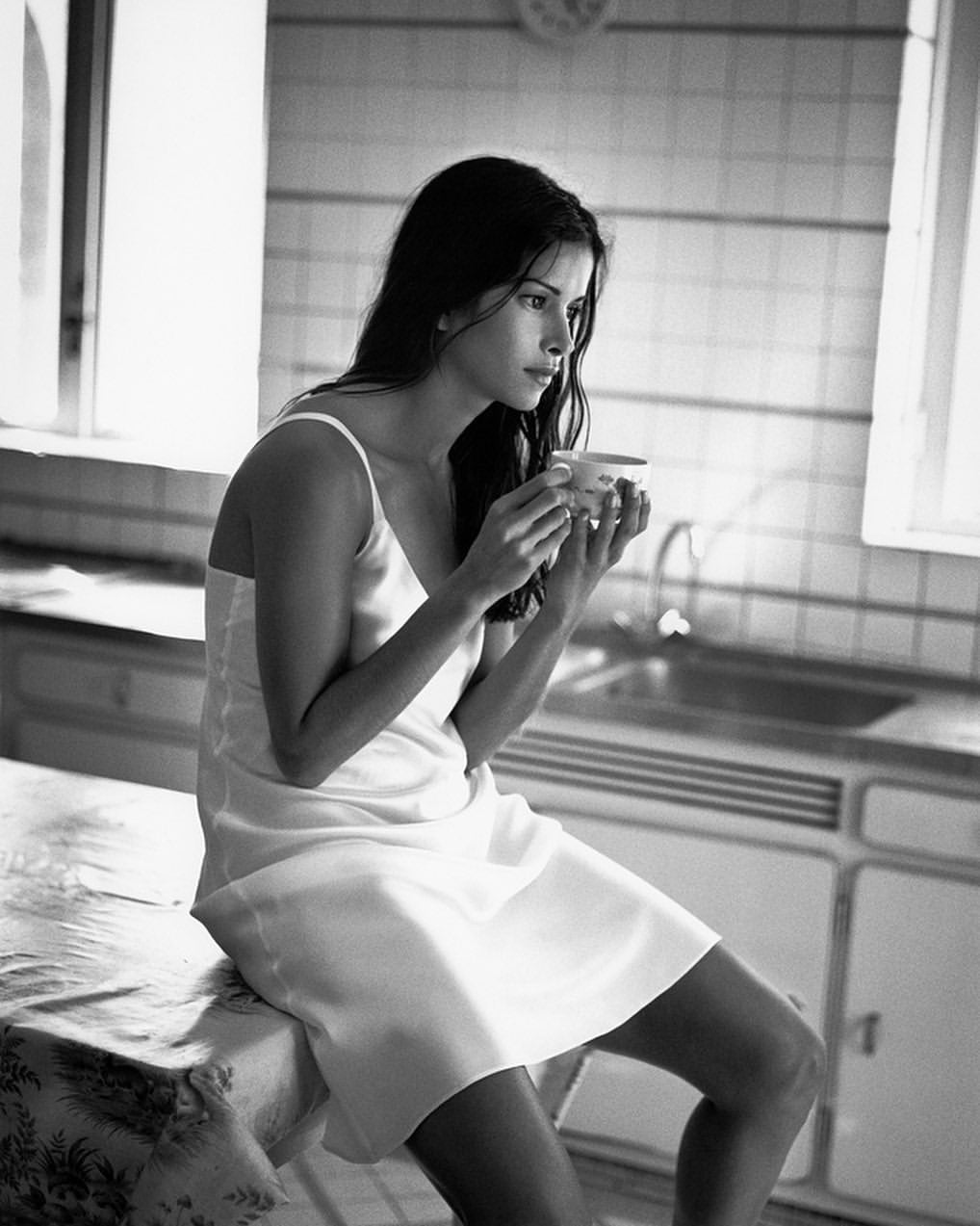 I'm often asked about my career highlights and there are so many that stick out for me... but one of my earliest was the first time I was asked to shoot for British Vogue 
Read more