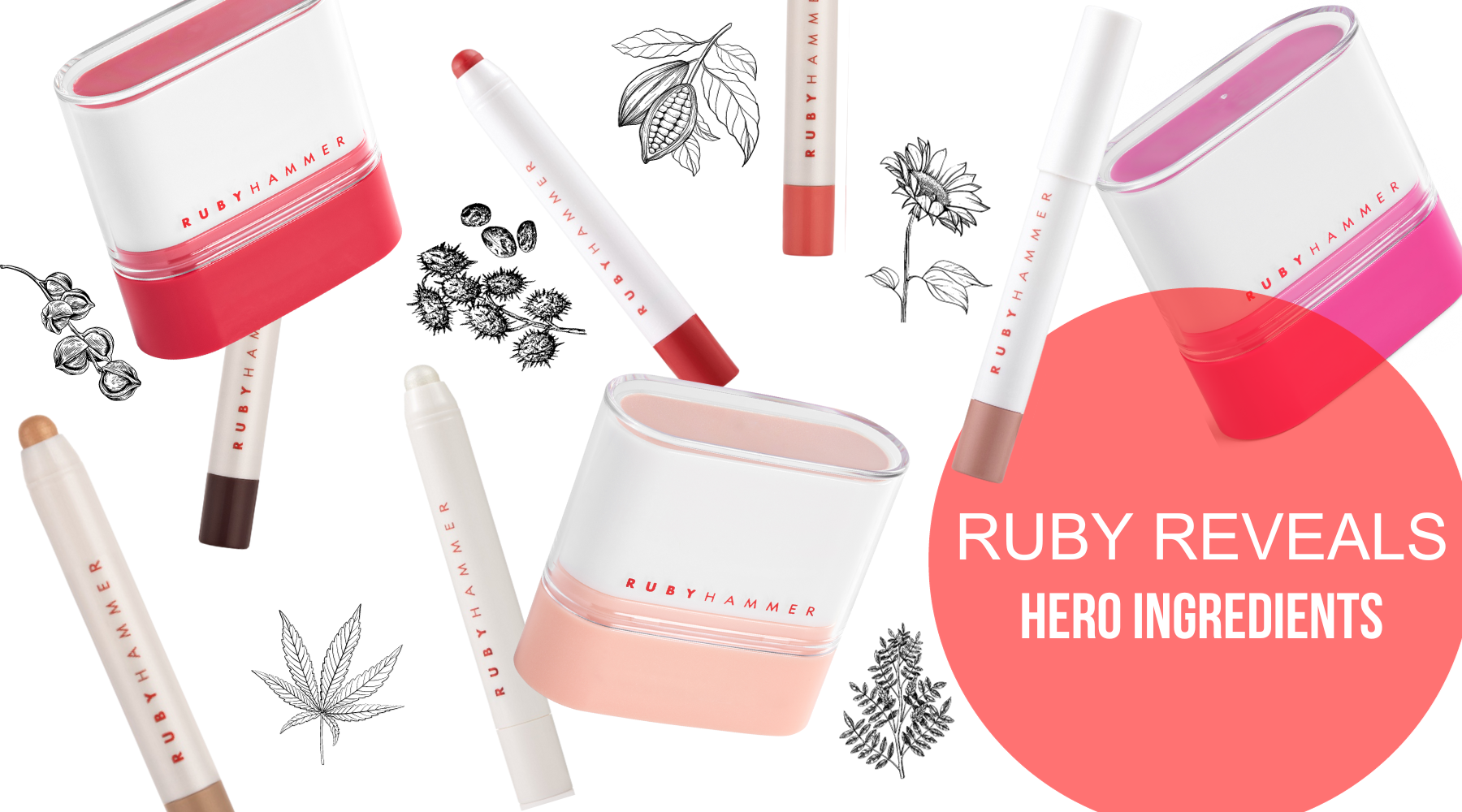 RUBY REVEALS | HERO INGREDIENTS & TRANSPARENCY IN SOURCING
When I founded Ruby Hammer Beauty I wanted to simplify and enhance beauty routines. No blinding people with marketing fluff or scaremongering over ingredients.
Simple facts, without the fear! 
As well as looking great on the skin, my team were tasked with ensuring every product we launch feels great too!  Utilising skincaring ingredients to leave your skin feeling nourished from the first use, both our Lip Serum Balms and brand new Cheek Colours are rich in ingredients to hydrate, smooth and soothe skin. 
HERO INGREDIENTS
It can sometimes feel overwhelming looking at a long list of ingredients, trying to understand what they all do and how they benefit us. So I wanted to shine light on some of our best, hero ingredients. 
CHEEK COLOUR
Macadamia Nut Oil | Even the most sensitive skins can benefit from macadamia nut oil with its omega 3, omega 6 and fatty acids. Incredibly hydrating and moisturising, it doesn't leave a greasy feel on the skin.

Caprylic/Capric Triglyceride | An Emollient (having the qualities of softening or soothing) and skin-replenishing ingredient derived from coconut oil and glycerine. Made of naturally occurring fatty acids it helps to keep moisture in your skin.
Helianthus Annuus Seed Oil | Also known as sunflower seed oil. Loaded with Vitamin E and Omega 6, this is a powerhouse of goodness helping to hydrate and nourish the skin.

Ricinus Communis Seed Oil | Also known as Castor Seed Oil. This oil is great for hydrating, soothing and detoxifying. 

Tocopheryl | A form of naturally occurring vitamin E, it is commonly used in cosmetics for its antioxidant benefits, as well as being moisturising.
LIP SERUM BALM
Cannabis Sativa Seed Oil | A nutrient dense oil from the seeds of the cannabis sativa plant (but don't worry it doesn't contain any THC). Due to it's makeup of fatty acids, vitamins and antioxidants, it has many benefits to the skin. It hydrates and nourishes, is easily absorbed, and also has anti-inflammatory properties.

Limnanthes Alba Seed Oil | Also known as Meadowfoam Seed Oil. Extracted from seeds of the meadowfoam plant, it a natural skin soother, helping to lock in moisture, soften and smooth the skin. 

Cocoa Butter | Extracted from cocoa beans, Cocoa butter is a rich source of antioxidant polyphenols. It is widely used to help heal dry, chapped lips as well as moisturise skin. 

Glycyrrhiza Glabra Leaf Extract | Also known as Liquorice Leaf extract. Licorice Leaf extract gives your skin some serious love, especially when it comes to protecting it - With both anti-inflammatory and antioxidant benefits.

Dipalmityl Hydroxproline (plant derived) | A version of Hydroxyproline, one of the amino acids in collagen. Known to stimulate collagen production it can help to improve skin elasticity and firmness. 

Palmitic Acid | A fatty acid commonly used for its moisturising properties. It is hydrating, and helps improve skin texture. 
SOURCING TRANSPARENCY
Whilst we don't always shout about what we do, rest assured that doesn't mean we aren't constantly looking at ways to improve - both the products, but also how they are sourced. Did you know that since launch we have altered our packaging to be more sustainable? We've removed the coating and magnetic closures to make recycling easier. Everything within the range is both cruelty free and vegan (including being free from animal derivatives) and we only manufacture with companies that have signed up to:
Forest Stewardship Council
Good Manufacturing Processes
Responsible Mica Initiative
Roundtable on Sustainable Palm Oil
We love to hear your feedback and if there are any ingredients you would like to see include (or excluded), or new types of packaging please get in touch.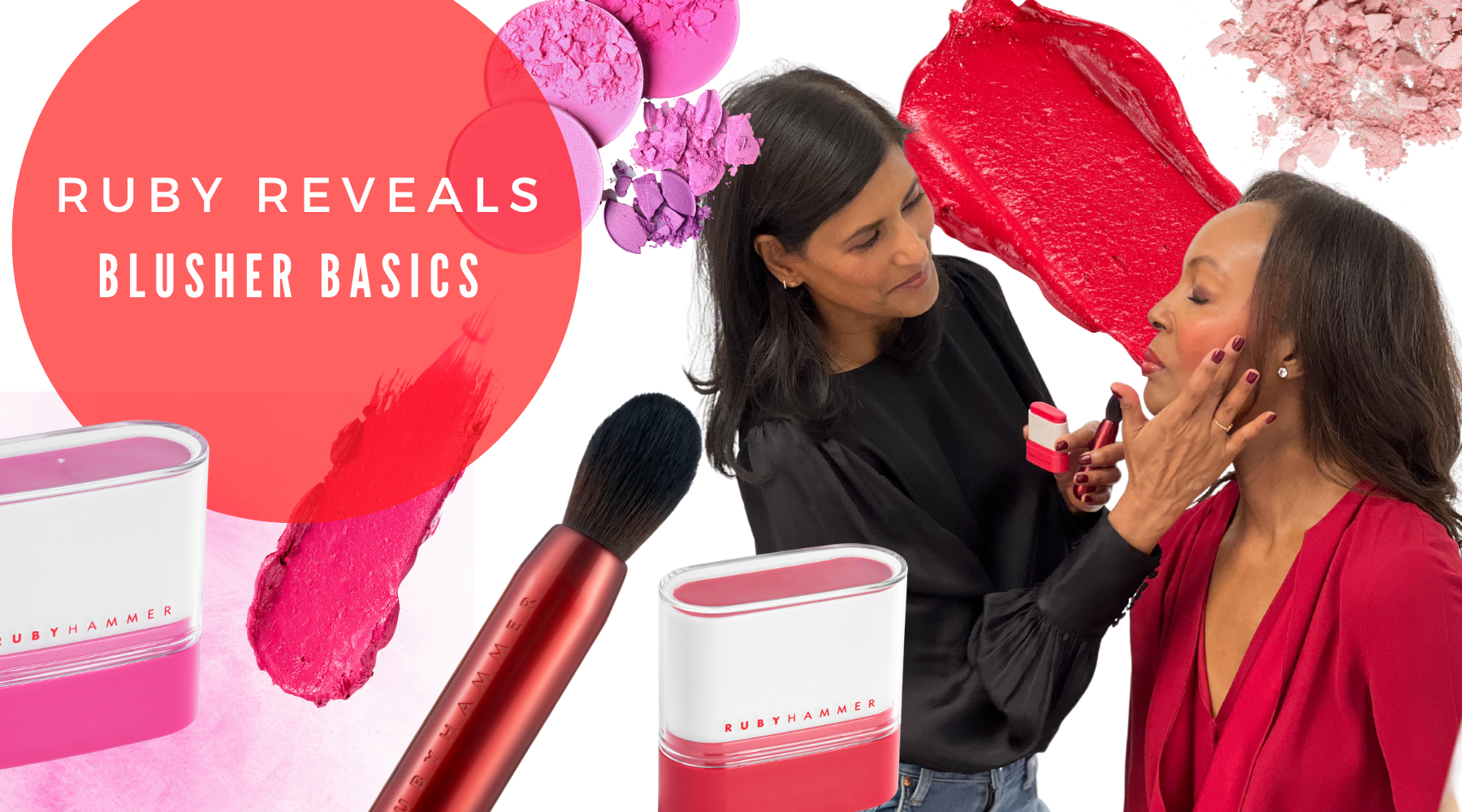 A flush of colour really does boost the face. It instantly refreshes your complexion, but is often forgotten in favour of eyes and lips.  FORMULATION Picking the right formula for you doesn't have ...
Read more