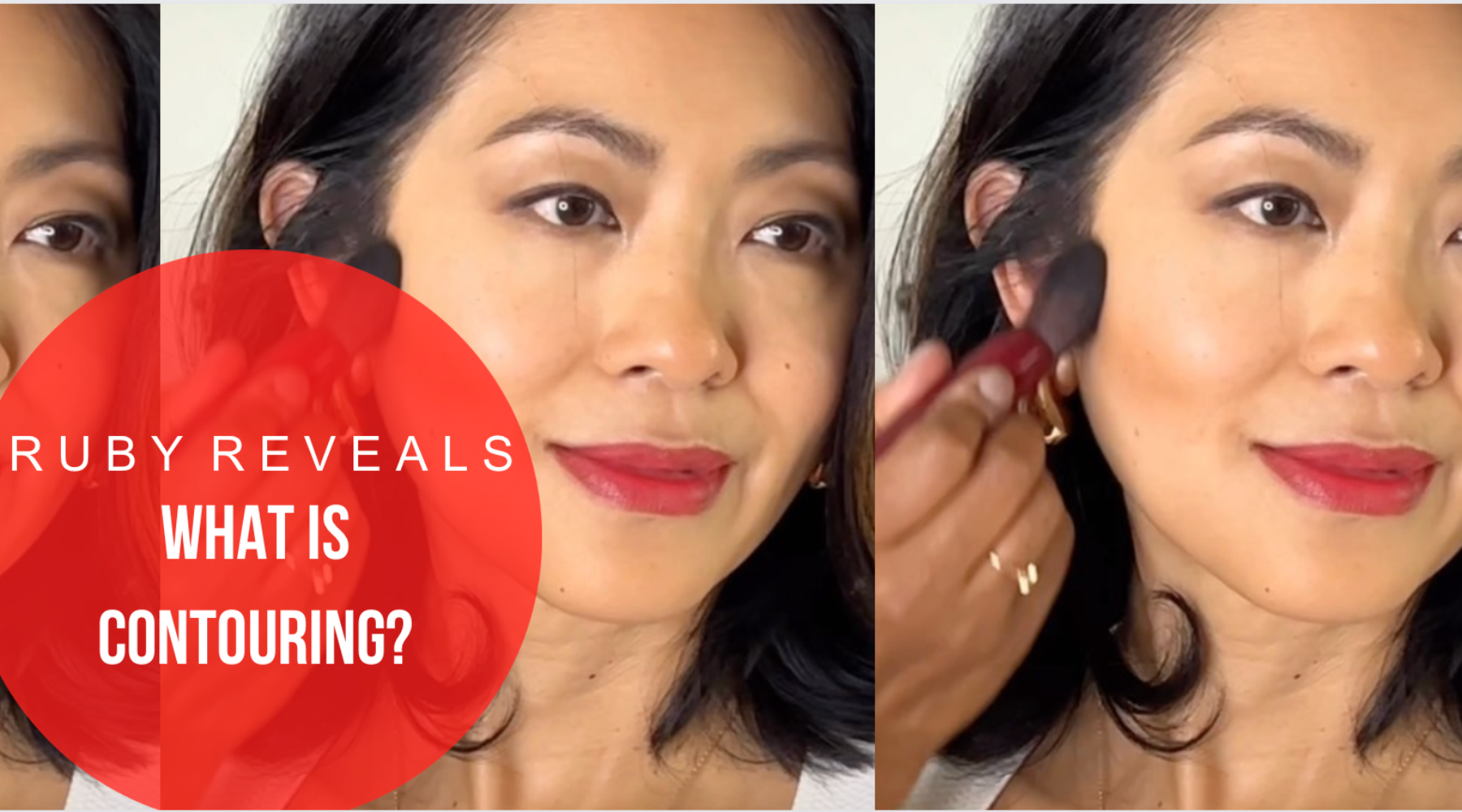 RUBY REVEALS – WHAT IS CONTOURING?
Simply put, contouring is using light and dark to add definition. A lot of people perceive contouring to be the harsh lines and severe highlights you see in many makeup tutorials across social media, but it doesn't have to be like this. You can gently enhance your features, giving beautiful natural looking results. 

The most common area for contour to be applied is to cheekbones, though it can be applied wherever you wish to add extra definition… just remember what works for one person, may not work for others. We all have unique features, so you need to tailor to your own face. Spend some time looking in the mirror, studying your face. Ask yourself: what do I want to enhance, what do I not want to enhance?

If you want to try the technique you will need a matte product one shade darker than your skin tone, this gives the illusion of depth (shadow). For cheekbones, a natural contour can be achieved by smiling, and using a precision brush (my Face Brush is perfect for this) sweep the brush around the cheek in an upwards motion as you head towards the temple. Start slowly, it is easier to start with less product and build up, rather than have to buff and blend product away. 
Once you have applied your product, take a good look at your face in the mirror, does it need more blending? 

To pull everything together, I use any left over product from my brush and dust it around the high-points of the face for a natural sunkissed glow. Focus on the areas that the sun would usually hit, to create a natural finish.

Adding a highlight to the top of the cheekbones will enhance them further… if you think back to art at school the basic principle is shadows take things backwards and highlights bring them forwards. Highlight draws attention to the area it's placed on, so remember.. if there's an area of your face you'd prefer not to enhance, don't use highlight here just because you might have been told to in a tutorial!